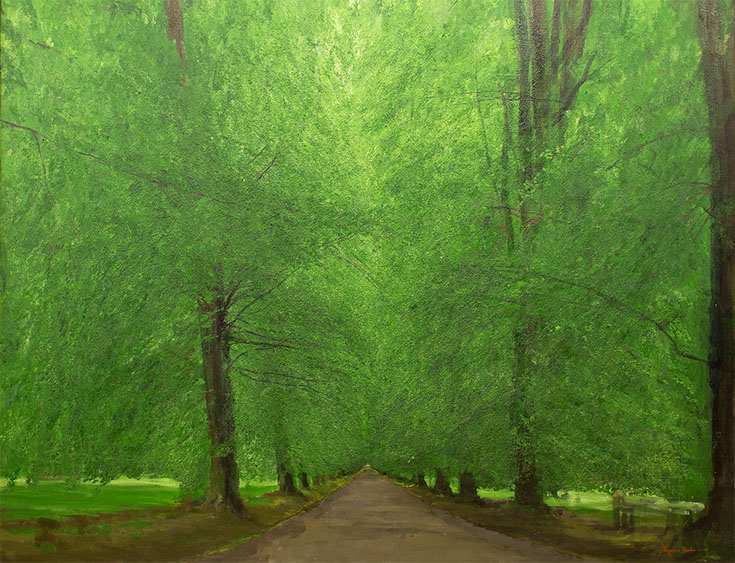 "Feel and capture the fresh energy from nature, and put it on your canvas.
Keep your eyes fresh, watch and paint, then nature will appear in front of you. Every step you paint leads you to your dream."
I do both paint and educate children. I feel strongrly the importance of looking at the object very clothly. If not, painting will not have the surperb felling of it.
This sence is from the experience from painting and educating art. This progression of art will go on by holding the image and making it into reality. By complating these, the ability to observe the object and to think of the options to draw out the painting will be increase.